Published on Monday, 19 October 2015 15:00 Written by Saigoneer.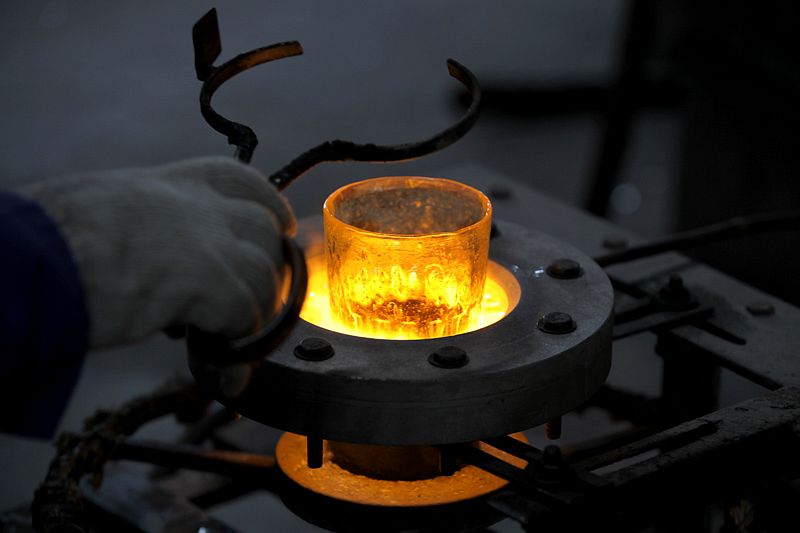 The short, cloudy glass tumblers that are a fixture in Hanoi's bia hơi establishments are an everyday object with a story.
Though you hardly give a second thought to the container when you're downing glass after glass of ice-cold fresh beer, all of the capital's distinct bia hơi cups are made in the same small village in Nam Dinh province, according to VietnamNet.
Xoi Tri, once home to generations of glass-blowing artisans, produces very little these days; only three families continue to keep the village's long-standing tradition alive. Demand may not be huge, but it is enough that these families are now the sole providers of Hanoi's signature bia hơi tumblers.
These short, stout drinking glasses have been around for decades. The story goes that, following the Anti-French Resistance War in the 1940s and 50s, it was actually France who introduced Vietnam to bia hơi in the 1960s. Hanoian breweries were restored with the help of Czechoslovakian technicians and used to produce the light, watery beverage, which fast gained popularity among Hanoians alongside the iconic glasses in which it was served.
Today, the tradition has stuck. According to Van Anh, the owner of a famous bia hơi on Hanoi's Truong Chinh Street, local drinking establishments are all but required to use the glass cups, as customers won't drink the stuff from any other container.
Back in Xoi Tri, piles of broken glass sit outside the homes of these glass-blowers. The recycled shards are heated in a fire for about six hours before someone removes the molten substance with a hollow pipe, which is used to blow the glass into its proper shape. The glass is then fed into a steel mould to achieve its correct form. Once complete, the hot cups are buried under a pile of ash to help them cool slowly; if the glasses cool down too fast, they'll shatter.
While it's impressive enough that, in this day and age, every bia hơi glass in the capital is still handmade, it's also worth noting that Hanoi is the sole consumer of these glasses. The capital's beer-drinking habit is literally keeping these three families in business.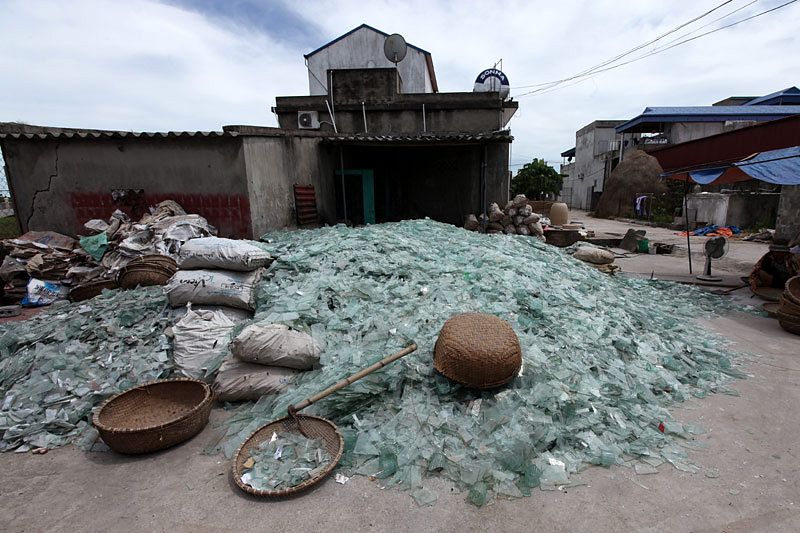 Piles of broken glass sit outside the house of Pham Ngoc Han, whose family runs a glass-blowing factory in Xoi Tri village.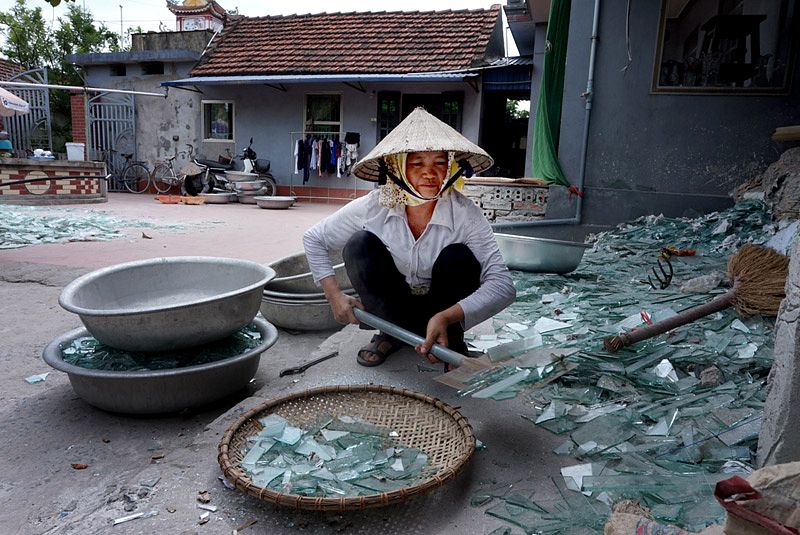 Recycled glass is broken down into small pieces before being repurposed as bia hơi cups.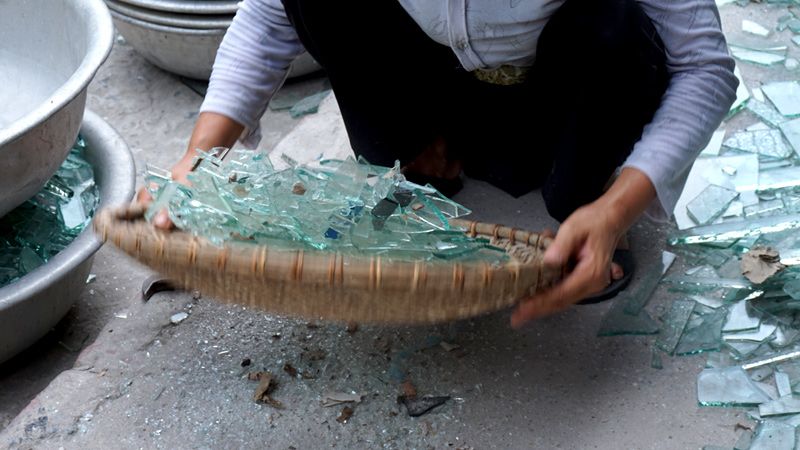 First, broken glass is sifted to remove impurities.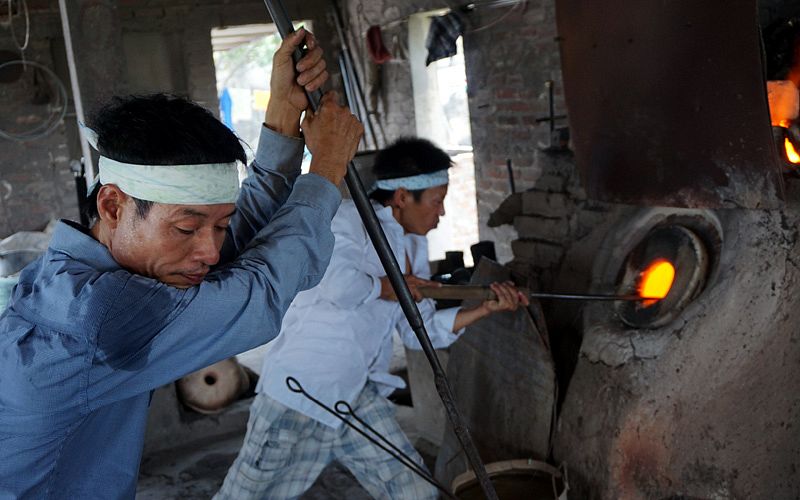 The broken glass is then heated in a furnace for about six hours.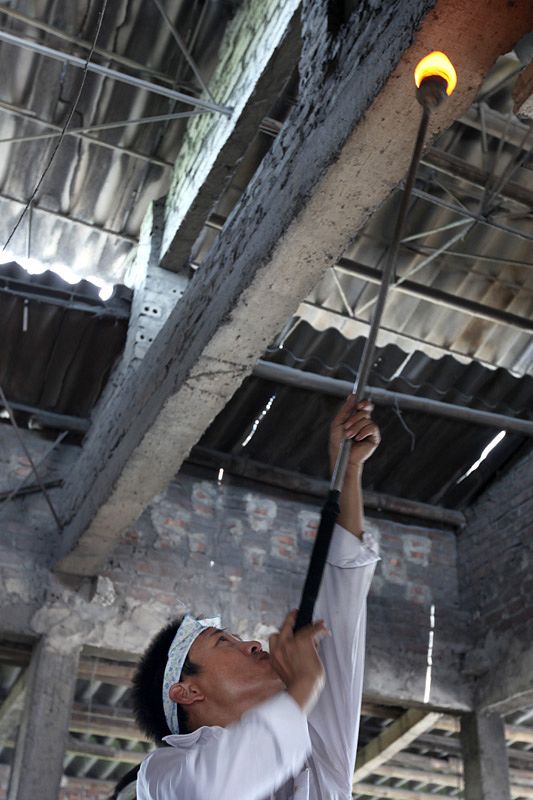 Once heated, the molten glass is removed with a long, hollow tube which is used to blow the glass into shape.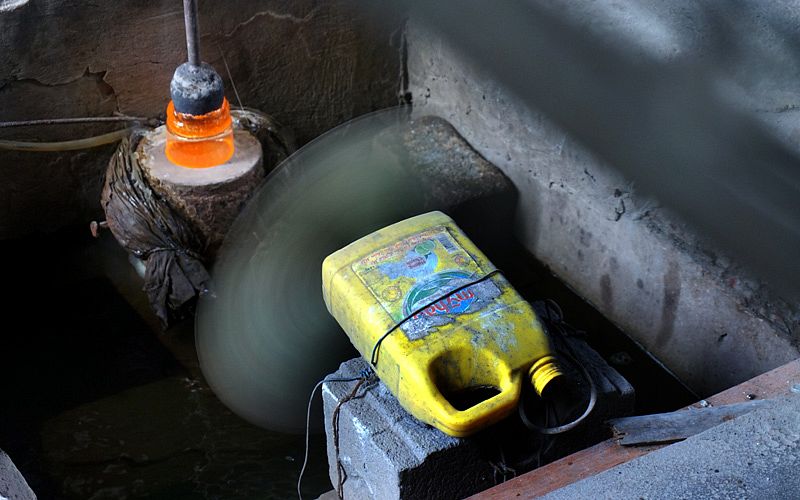 The molten glass is then fed into a steel mould which is used to further shape the cup.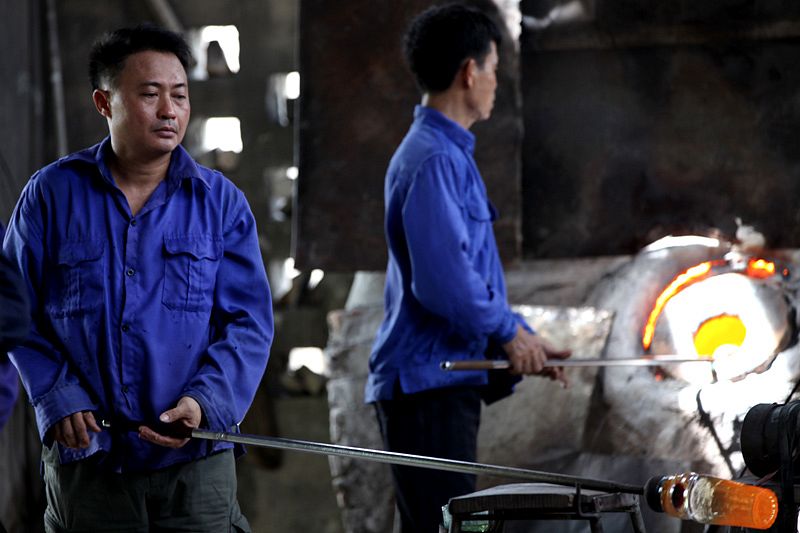 Pham Van Linh, owner of another factory, says glass-blowing requires workers to be in good health because employees must work in a high-temperature environment.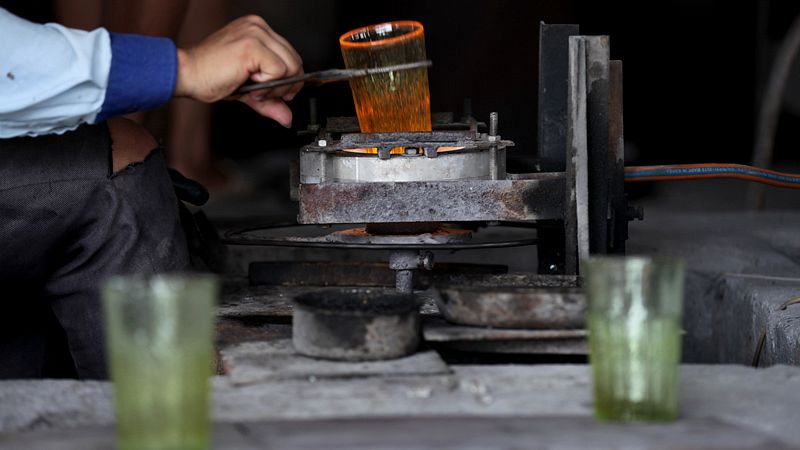 A special gas stove maintains the high temperature of the molten glass while its edges are cut.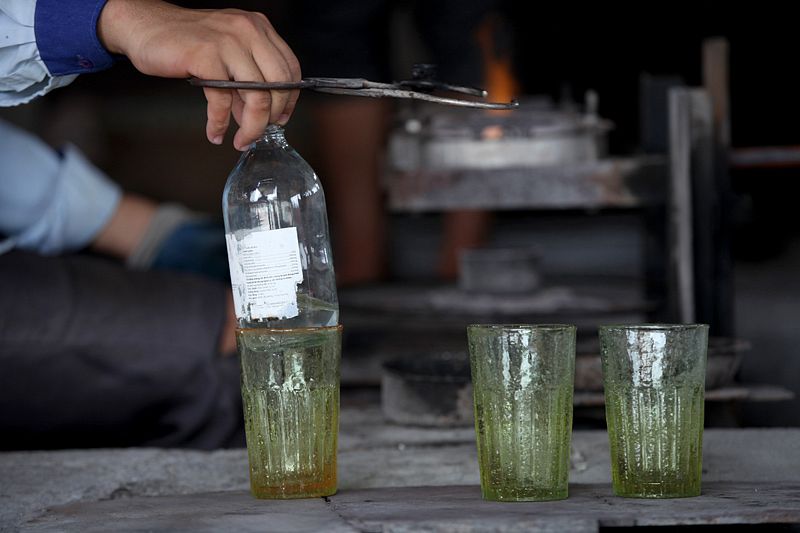 Once the glasses are cut, factory workers remove the cups from inside the high-temperature factory and shape them once more. The mouth of the cup is modeled off the size of a bottle.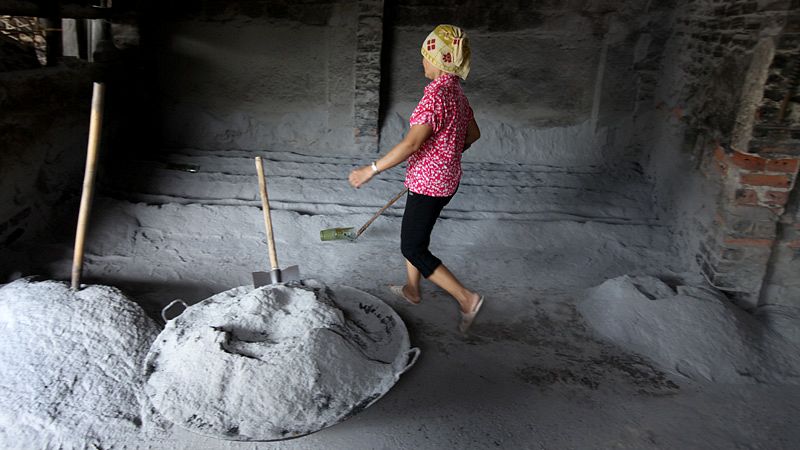 Finally, the still-hot cups are place beneath a layer of ash to slowly cool. If the glasses cool too fast, they will break.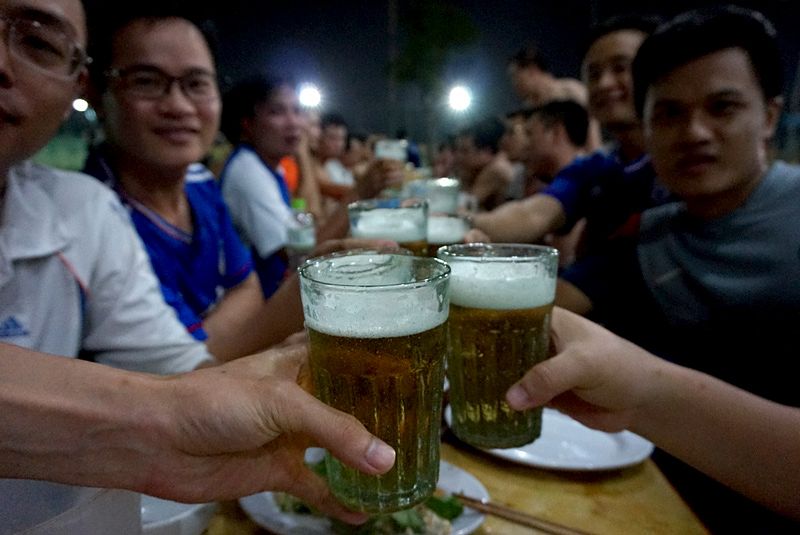 Once finished, the recycled glass cups are used in bia hơi across Hanoi.